Offer and prices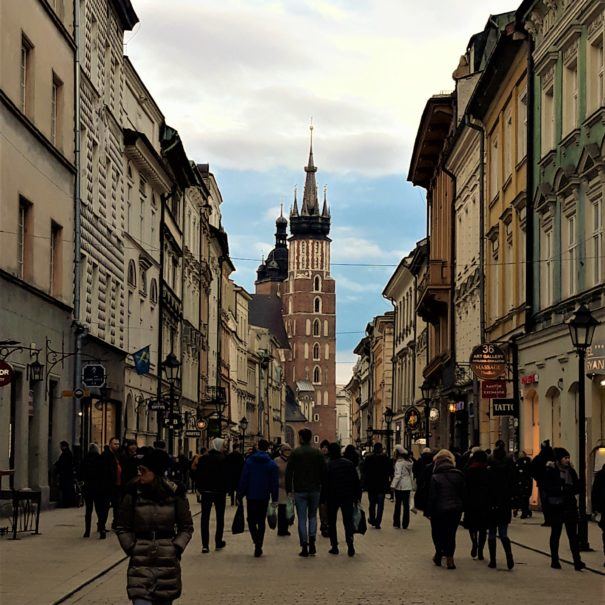 The Royal Route
The Royal Route is a perfect choice for those who visit Krakow for the first time. You will walk around the streets that once served as the main route for foreign kings, envoys and distinguished guests who would come to … Read More
Krakow for the most interested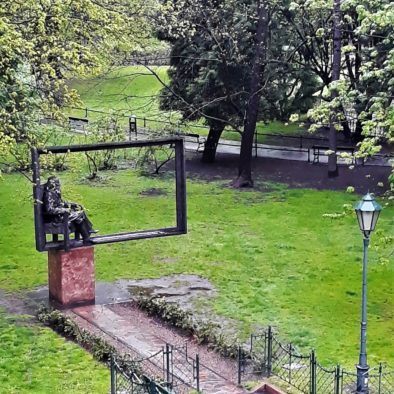 Walk around Planty Park
A walk around Planty Park is an ideal route for all tourists who want to visit Krakow in an unconventional way with a guide. Walking along the charming alleys of one of the oldest parks in Krakow, you will learn … Read More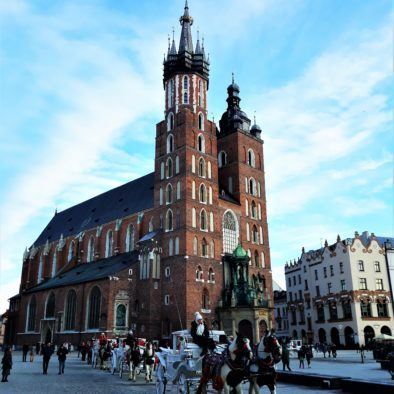 Krakow trail of saints and blessed
During the trip along the route of Krakow's saints and blesseds, you will have the opportunity to visit Krakow's oldest and most beautiful churches and monastery cloisters with our guide, to learn not only about their history and architecture, but … Read More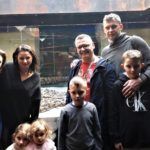 Special offer for families
We offer you family trip during which sightseeing means a lot of fun. You will not only get to know the most important traditions and customs related to Krakow, but also hear many fascinating legends and anecdotes. The youngest will visit a chocolate manufacture and a sweets' manufacture offering a variety of hand-made candies. Delicious ice cream in one of Krakow's café is a must during this trip as well.
It is a form of sightseeing that combines information about the history of Kraków, legends and traditions of Krakow with art classes. Children will have the opportunity to participate in activities conducted both outdoors and in museums.
If you are a fan of a non-standard way of sightseeing, you will definitely like a tour of Krakow with our licensed guide!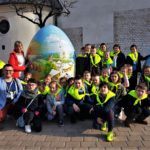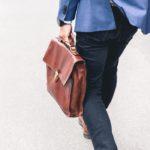 If you want to organize a unique, unforgettable and one-of-a-kind trip to Krakow for your company's employees, you couldn't have found a better place! We will help you realize your idea in 100%. Only professional, licensed Krakow guides will guarantee you a successful trip.
We provide quality services, professionalism, comprehensive, high-level and flexible knowledge of the trip, sightseeing of the city with passion and humor. We invite you!
With our licensed guide, every team-building stay in Krakow will be unforgettable.
Are you looking for something more?
What as part of a business trip
Our offer of guided tours around Krakow includes a wide range of offers for companies. We organize:
    incentive trips

    integration trips

    thematic tours accompanying the conferences

    corporate events
Attractions for companies
You don't have to worry about anything and spend time preparing. Our best Krakow guides will take care of the entire logistics of the trip. We will develop tailored, personalized, professional proposals for attractive routes. On our side will be the organization of all matters related to transfers, ticket booking, organization of lunches, dinners and banquets.
We will provide additional attractions such as:
    carriage / electric cart ride

    cruise on the Vistula River

    city ​​game, sightseeing with task cards / sightseeing with integration activities

    field game in the area of  Ojców National Park

    tasting of various local food

    participation in workshops

    cycling tour
Why is it worth visiting Krakow with a licensed guide?
Being a licensed guide around Krakow is our passion, which we try to show during each trip we organize. We invite everyone to explore with us. We guide not only organized groups – school trips or groups of students in Krakow and its vicinity, but we are happy to prepare a route plan for companies that organize business and integration trips in Krakow. Our offer is also directed to individual clients. We invite you to choose the routes we suggest, although they may only be a suggestion – our professional Krakow guides will adapt to each client. We are happy to adapt the tour to the individual wishes and needs of visitors. For us, the most important thing is your satisfaction! We are open to alternative forms of sightseeing. Tours around Krakow by electric car, bicycle, sightseeing on foot or organizing city games are familiar to us and we are happy to show you around Krakow in a non-standard way. We invite you to guided tours of Krakow!